Handball Fan-atic
Posts: 1015
Joined: Wed Jan 11, 2017 7:12 pm
Location: Bucharest, Romania
Has thanked: 411 times
Been thanked: 55 times
---
Handball Fan-atic
Posts: 1946
Joined: Sun Aug 14, 2016 12:52 pm
Has thanked: 167 times
Been thanked: 111 times
Inoubliable coquette Bella's mild smile and starlette eyes ! BELLISSIMA ANIMA ....
Attachments

201803060840419742_sbig.jpg (107.58 KiB) Viewed 1432 times
---
Handball Fan-atic
Posts: 1015
Joined: Wed Jan 11, 2017 7:12 pm
Location: Bucharest, Romania
Has thanked: 411 times
Been thanked: 55 times
Best Romanian player, Eliza Buceschi
It is clear that CSM hates on Romanian players since they were not able to bring Chiper and brought Udriștioiu instead because she was cheaper. Plus Buceschi and beast Pintea are still not parts of the squads. I cannot comment anything about Omoregie, but Buceschi deserved to sign for Bucharest.
---
Handball Fan-atic
Posts: 1015
Joined: Wed Jan 11, 2017 7:12 pm
Location: Bucharest, Romania
Has thanked: 411 times
Been thanked: 55 times
Laura Chiper
(best Romanian RW, Corona)
---
Handball Fan-atic
Posts: 1015
Joined: Wed Jan 11, 2017 7:12 pm
Location: Bucharest, Romania
Has thanked: 411 times
Been thanked: 55 times
Mie Højlund (20-year old playmaker of Odense)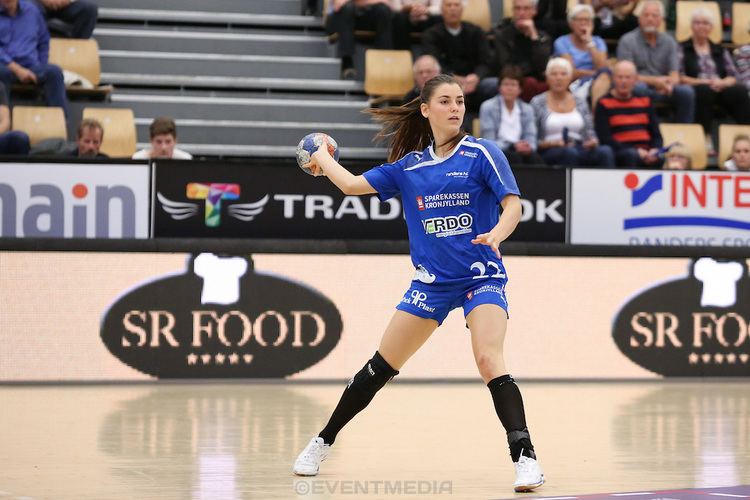 ---
---
Who is online
Users browsing this forum: Google [Bot] and 12 guests