Including hosts Sweden 33 teams have registered which means there will be a Qualification Phase 1 as well as a Qualification Phase 2.
Phase 1
Based on the current women's national team ranking the teams from Finland, Azerbaijan, Israel, Bulgaria, Faroe Islands and Kosovo will play Phase 1.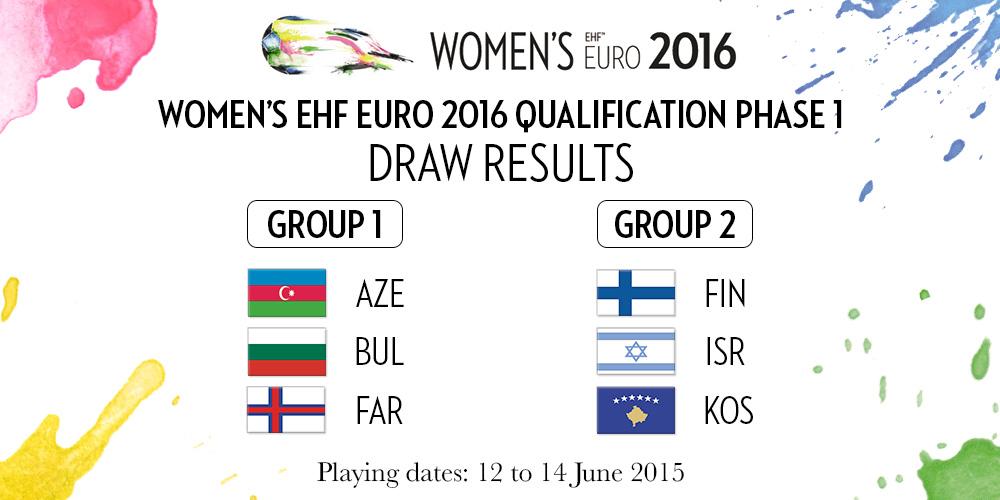 Qualification Phase 1 will be played in a tournament format from 12 to 14 June 2015. Organising right goes to Row 1 (Azerbaijan and Finland), followed by Row 2 and Row 3.
Phase 2
The following teams are already seeded for this phase:
Pot 1:
Norway, Montenegro, Denmark, Hungary, Serbia, France, Spain
Pot 2:
Germany, Romania, Poland, Russia, Netherlands, Czech Republic, Croatia
Pot 3:
Slovakia, Ukraine, Iceland, Macedonia, Turkey, Belarus, Austria
Pot 4:
Slovenia, Portugal, Switzerland, Italy, Lithuania, Winner Phase 1 Group 1, Winner Phase 1 Group 2 .
This second qualification phase will be played in three periods of two matches each in October 2015, March 2016 and June 2016.
The top two teams of each group as well as the best third ranked team from all groups qualify for the Women's EHF EURO 2016 in Sweden
The draw for this second phase will take place on 9 April 2015.
Sources:
http://www.eurohandball.com/article/021 ... +in+Sweden
http://www.eurohandball.com/article/021 ... ts+in+June